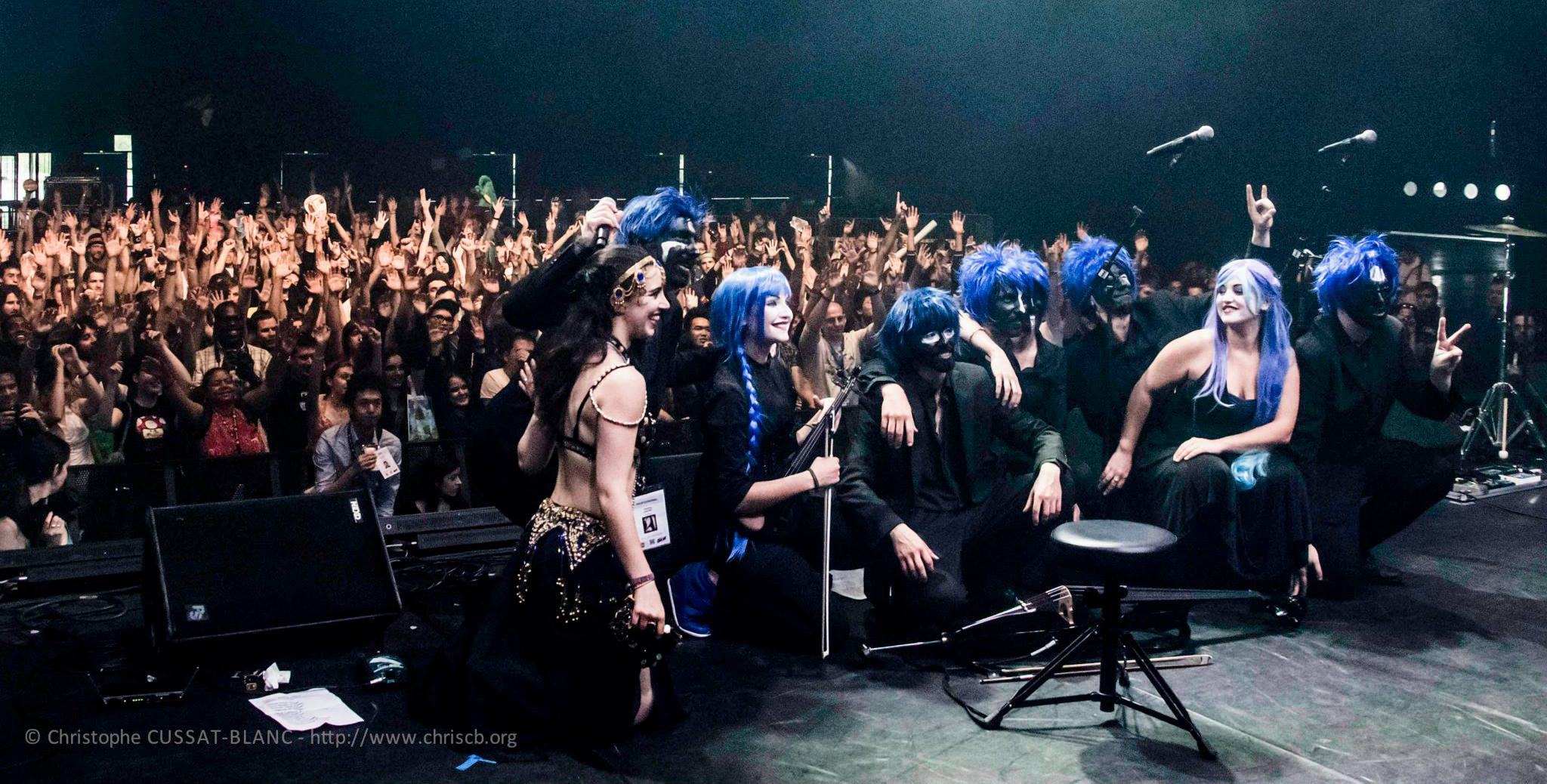 "The Neko Light Orchestra come to dust the prejudices you can have about an orchestra. Their covers of famous soundtracks are even doing way more than that!
That group of musicians, fans of geek universes, doesn't only greatly rejuvenating the average age, look and style of an "orchestra". They also, in addition, revisit cinema and video games compositions in their own ways and will illustrate that during two events on the Live House's stage on Thursday and Friday.
From their medley of the Lord of the Rings' soundtrack - that you can listen in their brand new video clip -, via Chrono Cross and Silent Hill 2, they're far of limiting their covers to a single field. They can play every compositions, every styles, while bringing them their own touch and that is what they offer to do especially for Japan Expo!"
-----Comic con France website-----
-----Japan Expo website-----
-----Our shows----